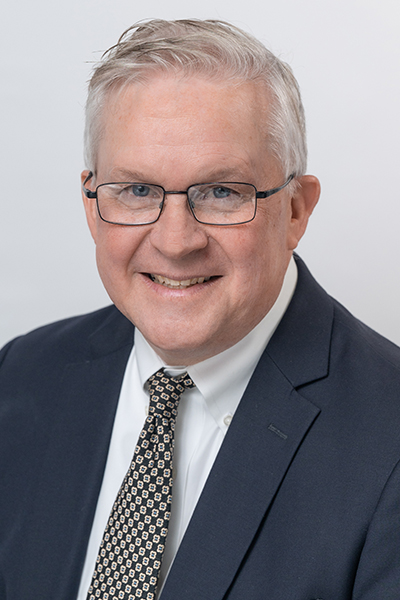 YORK, PA – August 22, 2023 –
Glatfelter Insurance Group (GIG), an American International Group, Inc. (NYSE: AIG) company, announced the appointment of John Watkins as President of Glatfelter Claims Management (GCM), effective July 31, 2023. He reports directly to Christopher Flatt, President and CEO of Glatfelter Insurance Group.
Mr. Watkins is a seasoned insurance claims professional, having served in various senior-level claims management positions throughout his career. Most recently, he served as Senior Vice President, Global Casualty Insurance claims at AmTrust Insurance Company, with direct responsibility for all Commercial Lines Insurance Liability Claims, including a varied portfolio risks—including General Liability, Commercial Auto, Professional Liability, Construction and Public Entity.
Prior to working at AM Trust Insurance Company, John served as Senior Vice President, Casualty Insurance for Chubb Insurance Company, where he was accountable for all BI/PD commercial and High Net Worth personal claims operations and the resolution of large exposure claims, including General Liability, Professional Liability, Medical Risk and others. John also brings extensive experience from his time as Senior Vice President, Commercial Insurance at Liberty Mutual Insurance Group, where he managed all BI/PD commercial complex claim operations.
Glatfelter's renowned claims handling experience is a major factor in the company's success," said Mr. Flatt, "John's appointment represents the next significant step forward in maintaining that success. Glatfelter's legacy has always been about providing "best in class" claims service. I'm confident that, based on his service mindset and decades of leadership, John will continue that legacy. In addition to John's vast knowledge from managing claims operations, he has served as corporate legal counsel to claims departments. With this added experience, John brings a more holistic view and a unique perspective to the organization."
Mr. Watkins holds a law degree from University of Notre Dame Law School and is licensed to practice in both Massachusetts and Connecticut.
About Glatfelter Insurance Group - @glatfelterins
Glatfelter Insurance Group (GIG), an American International Group, Inc. (AIG) company, is one of the largest program managers and insurance brokers in the US with more than 500 associates serving 30,000 clients. An all-lines, full-service insurance broker, Glatfelter markets property, casualty, life, accident and health insurance products and risk management services on both a retail and wholesale specialty basis throughout the country, utilizing a network of more than 3,000 independent agents and brokers.
American International Group, Inc. (AIG) is a leading global insurance organization. AIG member companies provide a wide range of property casualty insurance, life insurance, retirement solutions, and other financial services to customers in more than 80 countries and jurisdictions. These diverse offerings include products and services that help businesses and individuals protect their assets, manage risks and provide for retirement security. AIG common stock is listed on the New York Stock Exchange.
Additional information about AIG can be found at www.aig.com | YouTube: www.youtube.com/aig | LinkedIn: www.linkedin.com/company/aig. These references with additional information about AIG have been provided as a convenience, and the information contained on such websites is not incorporated by reference into this press release.
AIG is the marketing name for the worldwide property-casualty, life and retirement, and general insurance operations of American International Group, Inc. For additional information, please visit our website at www.aig.com. All products and services are written or provided by subsidiaries or affiliates of American International Group, Inc. Products or services may not be available in all countries and jurisdictions, and coverage is subject to underwriting requirements and actual policy language. Non-insurance products and services may be provided by independent third parties. Certain property-casualty coverages may be provided by a surplus lines insurer. Surplus lines insurers do not generally participate in state guaranty funds, and insureds are therefore not protected by such funds.