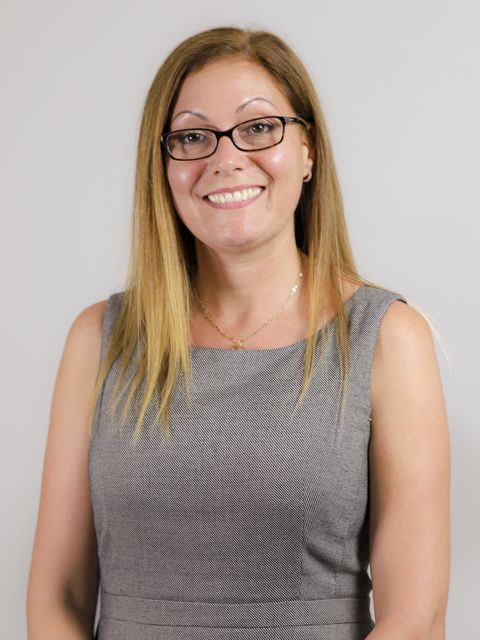 YORK, PA – May 13, 2020 – Glatfelter Insurance Group (GIG), an American International Group, Inc. (NYSE: AIG) company, announced today the appointment of Christina Boyle as the new Director of Client Risk Solutions for Glatfelter Healthcare Practice.
Boyle will lead the team, which is dedicated to helping our hospice, home healthcare and senior living clients learn more about their risks, implement best practices and improve safety and operational efficiency.
Boyle brings 13 years of experience in risk management and the healthcare industry. Most recently, she served as Director of Quality and Risk Control at Cornerstone Hospice and Palliative Care in Tavares, Florida. She has a Master's degree in Nursing and is certified in both Basic and Advanced Cardiovascular Life Support.
"Christina's first-hand experience as a registered nurse and her years as a licensed healthcare risk manager will be a great asset to our clients and our team," says Scott Harkins, Sr. Vice President of Client Risk Solutions. "Because she's been there, Christina is able to speak to clients as a colleague, earn their trust and offer valuable insight. She will help us continue to provide our clients with quality risk assessments and the latest risk management resources, helping them continue to deliver quality care for their patients and residents."
About Glatfelter Insurance Group - @glatfelterins
Glatfelter Insurance Group (GIG), an American International Group, Inc. (AIG) company, is one of the largest program managers and insurance brokers in the US with more than 500 associates serving 30,000 clients. An all-lines, full-service insurance broker, Glatfelter markets property, casualty, life, accident and health insurance products and risk management services on both a retail and wholesale specialty basis throughout the country, utilizing a network of more than 3,000 independent agents and brokers.
American International Group, Inc. (AIG) is a leading global insurance organization. AIG member companies provide a wide range of property casualty insurance, life insurance, retirement solutions, and other financial services to customers in more than 80 countries and jurisdictions. These diverse offerings include products and services that help businesses and individuals protect their assets, manage risks and provide for retirement security. AIG common stock is listed on the New York Stock Exchange.
Additional information about AIG can be found at www.aig.com | YouTube: www.youtube.com/aig | Twitter: @AIGinsurance www.twitter.com/AIGinsurance | LinkedIn: www.linkedin.com/company/aig. These references with additional information about AIG have been provided as a convenience, and the information contained on such websites is not incorporated by reference into this press release.
AIG is the marketing name for the worldwide property-casualty, life and retirement, and general insurance operations of American International Group, Inc. For additional information, please visit our website at www.aig.com. All products and services are written or provided by subsidiaries or affiliates of American International Group, Inc. Products or services may not be available in all countries and jurisdictions, and coverage is subject to underwriting requirements and actual policy language. Non-insurance products and services may be provided by independent third parties. Certain property-casualty coverages may be provided by a surplus lines insurer. Surplus lines insurers do not generally participate in state guaranty funds, and insureds are therefore not protected by such funds.