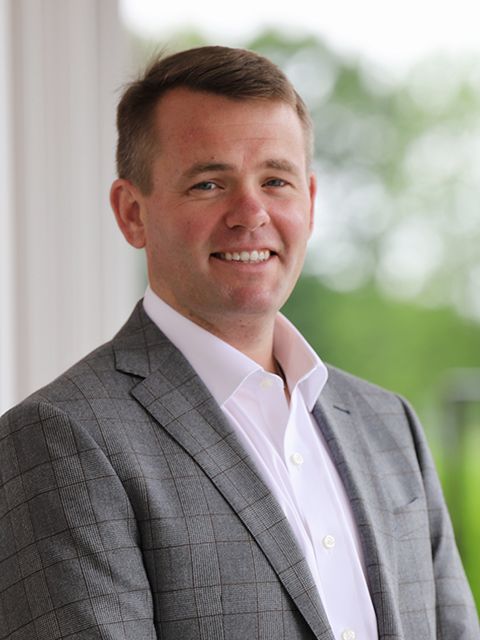 YORK, PA – February 18, 2021 – Glatfelter Insurance Group (GIG), an American International Group, Inc. (NYSE: AIG) company, announced today the appointment of Conor Murray as President of Glatfelter Claims Management (GCM), effective February 8, 2021. He will report directly to James Partridge, Chief Operating Officer of Glatfelter Insurance Group.
Mr. Murray is a seasoned insurance professional and has held multiple positions in claims, risk management, and leadership across the industry. Most recently, he served as Vice President, Head of Specialty Claims of the Americas at AXA XL, with direct responsibility for leading all aspects of their North American Global Specialty Claims business including operating procedures, leveraging technology, building relationships with brokers and insureds, arranging legal and non-legal agreements and utilizing data analytics.
"We have a storied claims philosophy at Glatfelter," explained Mr. Partridge. "Our founder, Arthur Glatfelter, always preached that 'we're in the business of paying claims, not selling a policy'. To us, this means approaching each claim situation fairly, servicing our clients as quickly as possible, and being there for them in every way we can when they need us. That legacy has really shaped the way we do business—and that's something we're really proud of and committed to into the future."
"When we were looking to fill the vital role of Claims President, we knew it would take the right person to continue moving that legacy forward—and we whole-heartedly believe that person is Conor," continued Mr. Partridge. "Conor brings a great deal of claims experience—and, just as importantly, a service mindset and similar claims philosophy—that make him a perfect fit. With his leadership, we will continue to maintain the high-quality and responsive claims service that our agents and clients have come to expect, further our relationships with our trusted partners and continue to improve our internal processes and operations."
Mr. Murray holds multiple designations from the American Institute for Chartered Property Casualty Underwriters including an Associate in Claims (AIC), Associate in Risk Management (ARM) and Associate in Marine Insurance Management (AMIM), as well as a bachelor's degree from Shippensburg University.
About Glatfelter Insurance Group - @glatfelterins
Glatfelter Insurance Group (GIG), an American International Group, Inc. (AIG) company, is one of the largest program managers and insurance brokers in the US with more than 500 associates serving 30,000 clients. An all-lines, full-service insurance broker, Glatfelter markets property, casualty, life, accident and health insurance products and risk management services on both a retail and wholesale specialty basis throughout the country, utilizing a network of more than 3,000 independent agents and brokers.
American International Group, Inc. (AIG) is a leading global insurance organization. AIG member companies provide a wide range of property casualty insurance, life insurance, retirement solutions, and other financial services to customers in more than 80 countries and jurisdictions. These diverse offerings include products and services that help businesses and individuals protect their assets, manage risks and provide for retirement security. AIG common stock is listed on the New York Stock Exchange.
Additional information about AIG can be found at www.aig.com | YouTube: www.youtube.com/aig | Twitter: @AIGinsurance www.twitter.com/AIGinsurance | LinkedIn: www.linkedin.com/company/aig. These references with additional information about AIG have been provided as a convenience, and the information contained on such websites is not incorporated by reference into this press release.
AIG is the marketing name for the worldwide property-casualty, life and retirement, and general insurance operations of American International Group, Inc. For additional information, please visit our website at www.aig.com. All products and services are written or provided by subsidiaries or affiliates of American International Group, Inc. Products or services may not be available in all countries and jurisdictions, and coverage is subject to underwriting requirements and actual policy language. Non-insurance products and services may be provided by independent third parties. Certain property-casualty coverages may be provided by a surplus lines insurer. Surplus lines insurers do not generally participate in state guaranty funds, and insureds are therefore not protected by such funds.